Superdwell: Your AI-Powered Free Room Designer
Welcome to Superdwell, the ground-breaking AI online interior design service that brings your design dreams to life. Check it out and create your own stunning designs with our free room designer tool. With our free room planner, you can create your dream room or redesign your existing space with ease. Powered by super-smart AI technology, Superdwell combines instant online room design, virtual interior design expertise, and personalized home décor shopping into a seamless and exciting experience.
1. Discover thePower of AI-Driven Design
2. Select Your Preferred Styles
3. Connect with Your Perfect Virtual Interior Designer
4. Share Your Vision and Room Details
5. Shop Your Dream Room, Hassle-Free
At Superdwell, we understand that interior design is personal, and we're here to make it accessible and enjoyable for everyone. Our free room designer empowers you to plan your room and make it a reflection of your personal style and preferences. Our expert online interior designers are skilled in a wide range of interior styles, ensuring that you find the perfect match for your project. Whether you prefer contemporary minimalism, rustic charm, or eclectic bohemian, our designers have the expertise to create a stunning and shoppable online room design that is completely tailored to you.
Superdwell is committed to making interior design accessible and enjoyable for all. That's why we offer a free room design experience for your first project. Our expert virtual interior designers are ready to learn your style, redesign your room, help you make a room that reflects your taste, and recommend a personalized shopping list – all tailored to your preferences and delivered through our user-friendly chat interface.
So, how does Superdwell work? The process is simple and convenient, taking the stress out of interior design. Here is your step-by-step guide to Superdwell's online free room design.
Discover the Power of AI-Driven Design
With Superdwell, you have the freedom to redesign an existing room or start from scratch with a brand new space. Whether you want to plan your room from scratch or make small modifications to an existing space, Superdwell has got you covered. Simply share a photo of the room you want to transform or choose to create a completely new room concept. Our AI-powered platform will guide you through the process, making online room design easy and intuitive.
Select Your Preferred Styles
Discover your unique style at Superdwell. With our wide range of interior design styles, you can explore and select the ones that truly resonate with you. From modern elegance to rustic farmhouse and bold industrial, Superdwell offers a style that perfectly suits your taste. Whether you prefer sleek lines and sophistication, warm and inviting vibes, or edgy and unconventional aesthetics, we have the design elements to bring your vision to life. At Superdwell, we understand the importance of finding your style and creating a home that reflects your personality. Embrace your individuality and design your dream space with us.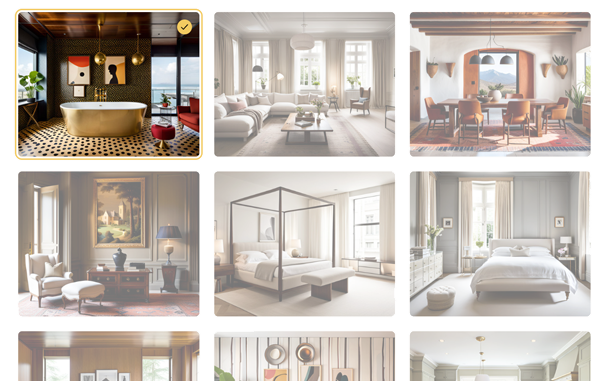 Connect with Your Perfect Virtual Interior Designer
Once you've selected your preferred interior design styles, it's time to bring in Superdwell's expert virtual interior designers. We'll curate a selection of designers who align with your style preferences, allowing you to review their portfolios and profiles. Explore their previous works, discover their design philosophy, and find the perfect match for your vision and aesthetic.
Our designers are skilled in various styles and have a deep understanding of design principles. With their expertise and creativity, they'll transform your space into a reflection of your unique style and personality. Trust in Superdwell to connect you with the perfect designer who will bring your vision to life.
Share Your Vision and Room Details
Once you've selected your virtual interior designer, the exciting collaboration begins to turn your dream room into a reality. Share essential details about the room, including its size, purpose, and any specific requirements you have. Communicate your preferred main colors, accent colors, and shades to set the desired mood and ambiance. Discuss specific items or furniture pieces you wish to incorporate to personalize your space.
This collaborative process allows your designer to understand your vision and create a room design that captures your unique style and meets your functional needs. With their expertise and your input, every aspect of the design will be carefully considered to ensure a harmonious and cohesive result. Through open communication and feedback, you'll work together to refine the design until it perfectly reflects your vision. Get ready to see your dream room come to life, tailored to your style and preferences, all made possible by the talented virtual interior designers at Superdwell.
Experience Your Stunning Room Design
Sit back and let your virtual interior designer work their magic. Once your virtual interior designer has created 4 different options for your stunning new room design, it's time to bring it to life. Your designer will present you with the designs, allowing you to visualize your dream room in detail. As part of our introductory offer, you'll receive the first three designs for free, giving you the opportunity to explore different options and make variations that perfectly align with your needs and wants.
But what if the design isn't an exact match for your preferences? No worries. Superdwell allows you to make variations of the design to ensure it precisely aligns with your vision. Your virtual interior designer is there to listen to your feedback to create a new design that perfectly suits your taste and requirements.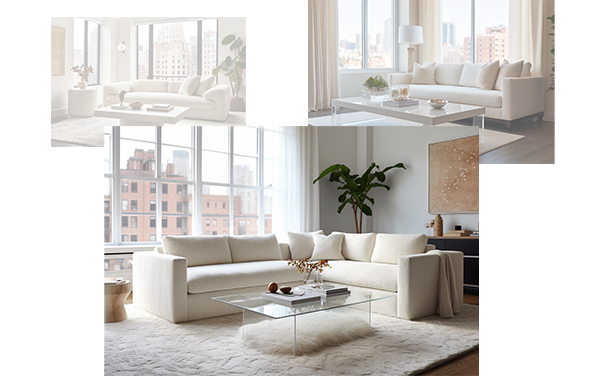 Shop Your Dream Room, Hassle-Free
Superdwell takes the design experience to the next level by offering personalized shopping recommendations. If you love the design, it's time to turn your dream into reality. With Superdwell, the process is seamless. Simply click on the items you love from the design and scroll down to look at different products. Our platform provides direct links to similar products and ideas, making it effortless to find the furniture, decor, and accessories that complete your dream room.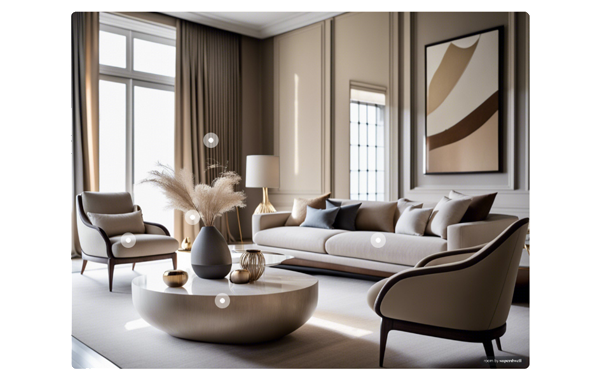 Superdwell is your ultimate partner in creating a space that reflects your personal style and brings you joy. Whether you're looking to revamp a single room or design an entire home, our AI-powered free room planner and virtual interior design service are here to guide you every step of the way.
Don't wait any longer to experience the convenience, expertise, and creativity that Superdwell has to offer. Try out Superdwell today and unlock a world of possibilities for your interior design journey. Make a room, and enjoy the free room design experience that sets us apart. Your dream space is just a few clicks away.
Here are some other articles you might like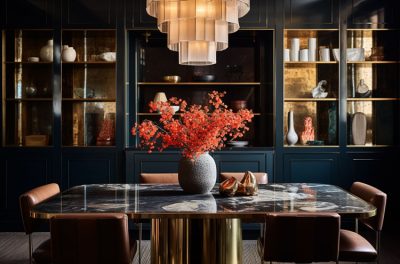 The Trendiest Room Designs in 2024 – According to AI
Tuesday, 22 August 2023
Each year brings new interior design trends that change the way we style our homes. As... Read More