Design & shop your dream home, instantly.
Our expert virtual interior designers will learn your style and tastes, then redesign your room and recommend a personalized shopping list. Online room design has never been so easy.
Get started – free
Share a photo of the room you want us to redesign: or create a totally new space.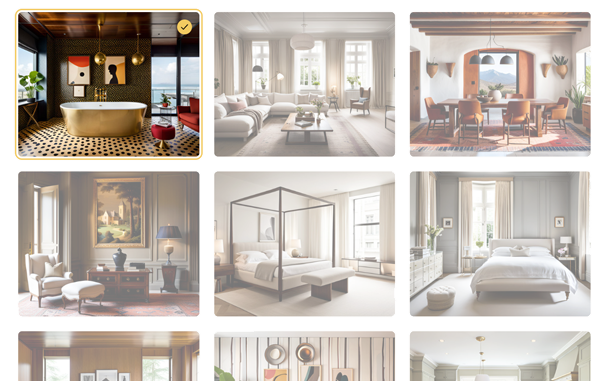 Select the styles you love. We'll match you with the perfect virtual interior designer for your project.
Tell your virtual interior designer your design dreams: they'll get to work creating your room design.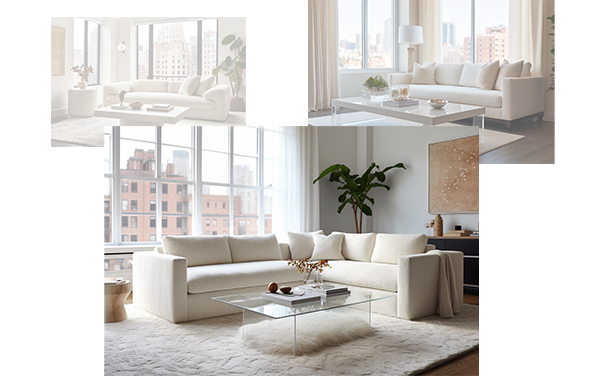 Your designer will present you with different looks: choose your favorite to explore your new room design.
Love it? Shop it! Just click the items you love and turn your dream into reality.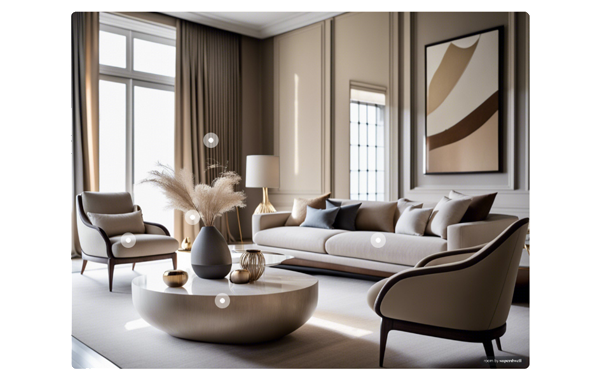 Frequently Asked Questions
Find out everything you want to know about the Superdwell online room designer service, our talented virtual interior designers and how we help you create your perfect happy space.
Read all FAQs
To get started, simply follow this link. You can choose to upload a picture of your room or create something completely new. Then just answer a few questions about your preferences and requirements. Once you're done, our expert virtual interior designers will start creating a design for your room.
Your designer will typically generate a design within 1-2 minutes of receiving your information. However, this could vary depending on the complexity of your room, how busy our the service is and the speed of your internet connection.
Absolutely, our interior designers are adept at designing both residential and commercial spaces. You can specify the space during your chat with your virtual interior designer.
Yes, our interior designers are trained in a wide range of design styles and themes. During the question phase, you will have the opportunity to specify your preferred style by selecting room styles that you like.
We offer three free room designs to all users, then a range of affordable packages starting from $7.99 for 10 room designs. You can review our pricing and packages here.